Art Central Hong Kong
Hong Kong
27 March - 1 April 2018
---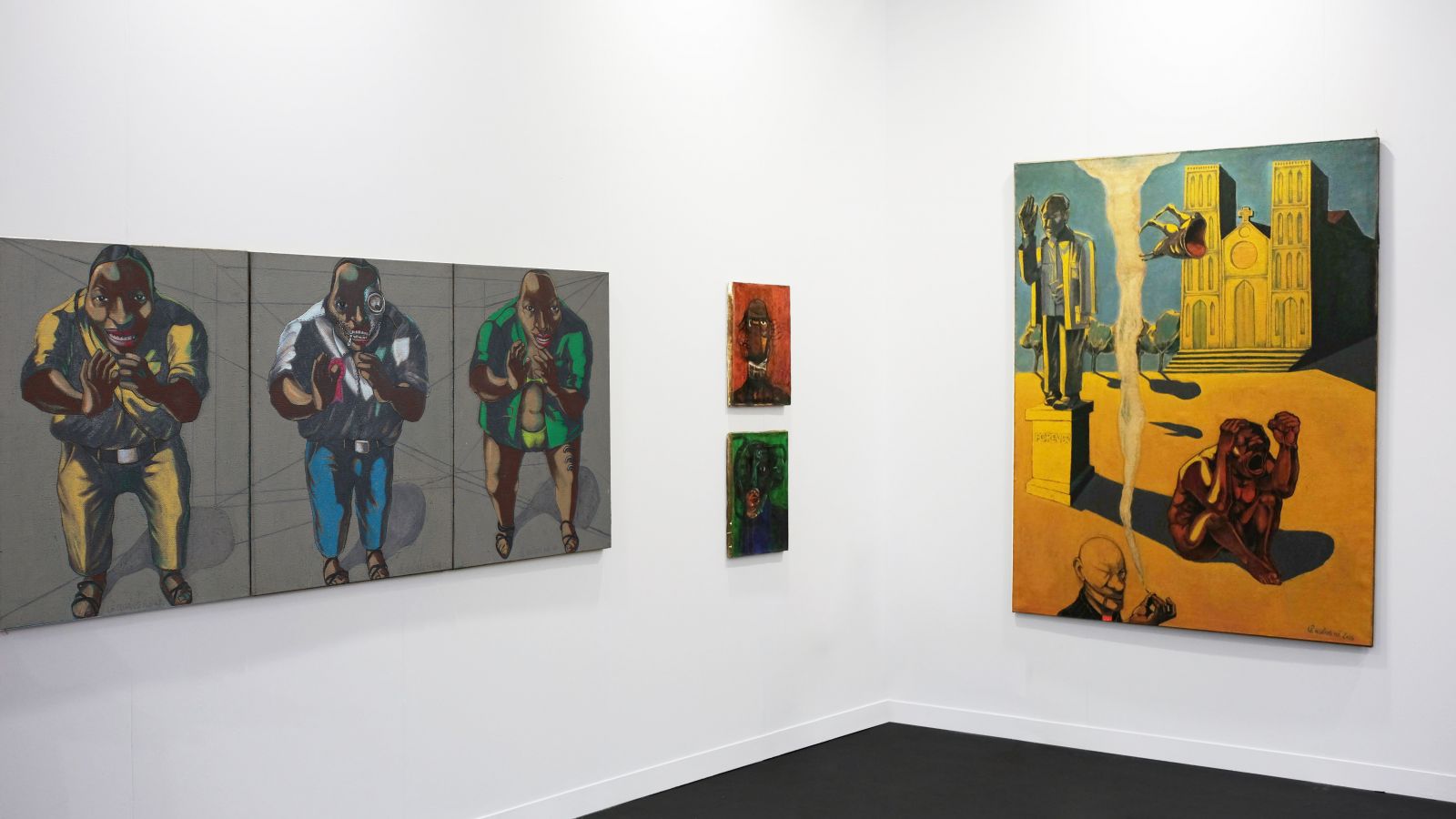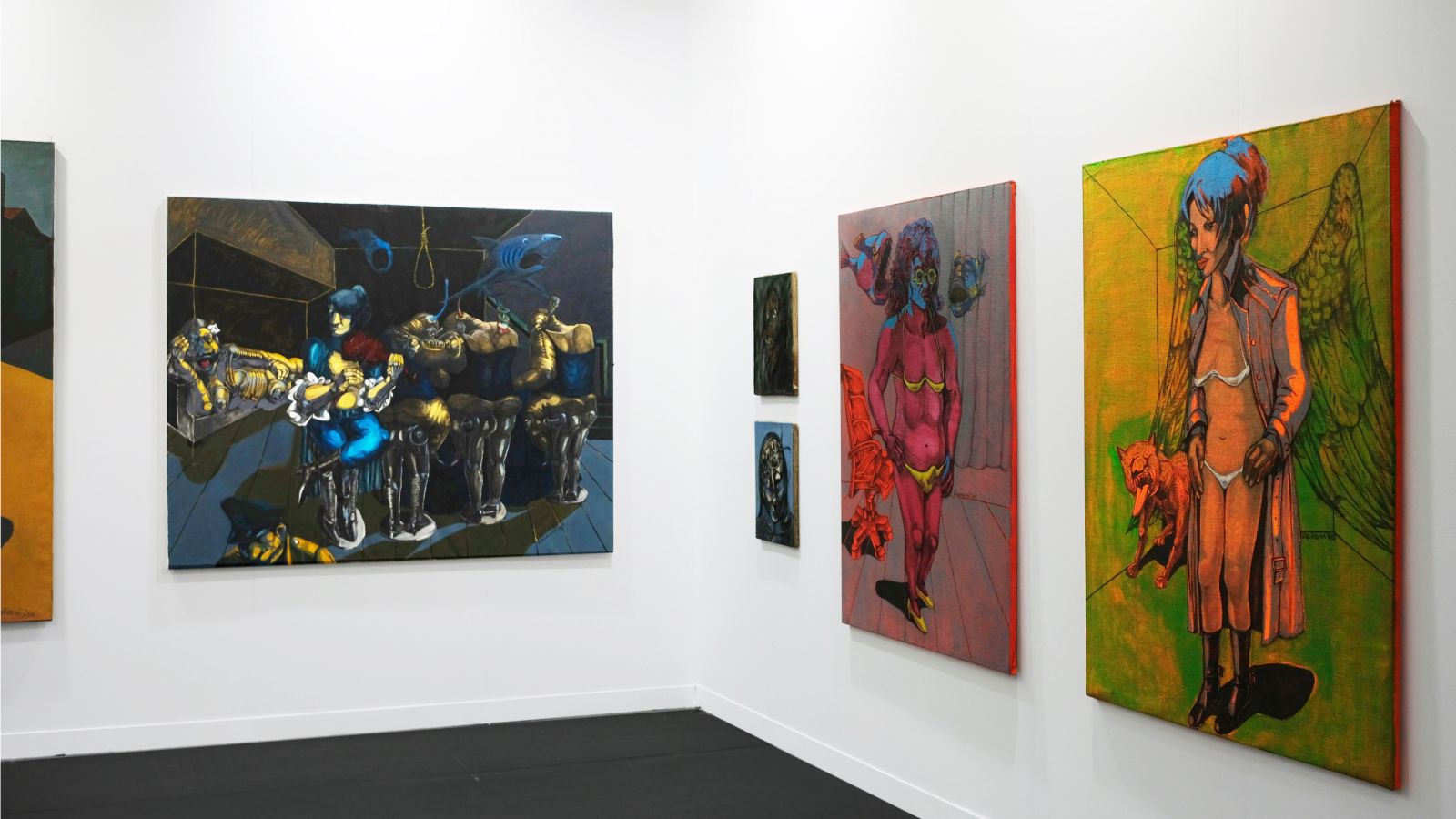 THE GILDED AGE | THỜI ĐẠI VÀNG SON

Artist: Lê Quảng Hà

The Gilded Age is a collection of work by Vietnamese artist Le Quang Ha, born 1963 in communist Hanoi. The project comprises a series of three evocative oil paintings on canvas, framing an installation that includes two gilded statues and a video showing the horrors of authoritarian regimes in Nazi Germany, the Soviet Union and Vietnam.

The task the artist has taken upon himself to bear is to expose crimes committed in the name of fanaticism and ignorance, smoothed over in the name of the greater good. '1. Victory song', '2. Animal Farm' and '3. Adjudication' are imposing 200cm x 240cm oils that will hang suffocatingly close to each other, telling a harrowing story from the first frame to the third, in depictions of deceit, debasement and ultimately, reckoning. In their midst, two spuriously gilded statues watch from different angles the same video shuffling senselessly between acts of atrocity – whether the image is flipped or not, whether opinions are conflicted or information is covered up, truth is singular, and as the artist believes, must inevitably reveal itself. A background cacophony of distorted sounds thus acts to direct the audience's attention to what lies beneath the violent suppression of truth.

The metaphor Le Quang Ha employs is direct, simple in its effectiveness. By emphasizing almost to a grotesque point the gleaming artificiality of the veneer, the artist picks away at what he terms 'the beautiful façade of Revolutionary Heroism'. The collection is undeniably a product of the artist's own experience as a Vietnamese Citizen. Much more importantly however, Ha hopes to capture more generally the bewildering bitterness of what is like to live under a grand, state`sponsored and elaborately constructed lie. If the art cannot directly give the oppressed a voice, it can redirect awareness across the globe and legitimize their suffering.

"These works are a reflection of my own mania – the mania of a lover of liberty".